MEmu Emulator Android Player System Requirements & Features
MEmu Android Emulator is an Android emulator that specializes in video games. With MEmu you can enjoy many exclusive titles that you can find for the Android platform, directly on your computer. You don't need to adjust any complicated settings and configure the controls, just install it and start playing.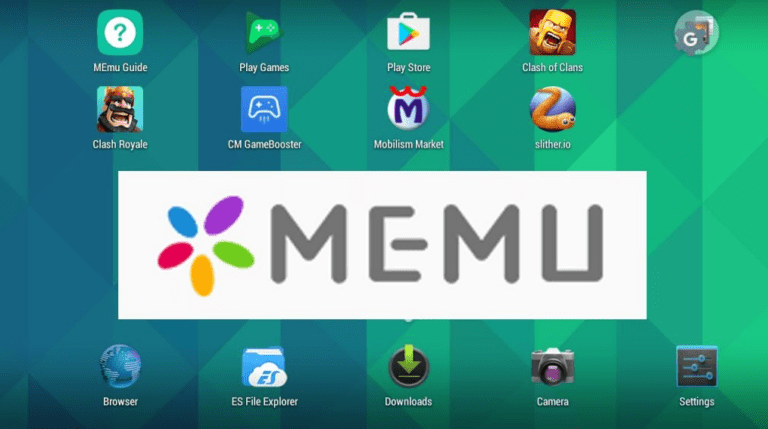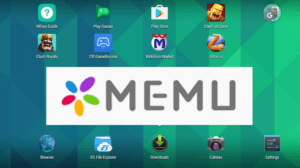 As with most emulators, the controls are already set up, so you can play any game with either the mouse or the keyboard. With MEmu, though, if you don't like how the controls are configured, you can always modify them, or even use an Xbox 360 controller if you are more comfortable with console gaming.
There are numerous Android emulators available, but MEmu is an exceptional choice. It gives you access to a vast array of games for Android, right on your PC. The levels of compatibility, customization, and file organization are better than some of the more well-known alternatives on the market.
Read More: Genymotion Android Emulator System Requirements & Featuers
Features of MEmu Android Emulator
Full Android experience with an elegant desktop
Flexible customization (CPU#, memory size, resolution, device model, nav bar location, root mode, etc.)
Mapping the keyboard/joystick to screen touch for the much better game experience
Passing through sensor data (e.g. accelerometer) to Android, so you can play car-racing like games intuitively
GPS location simulation
File sharing between Windows and Android
Fast APK installation by dragging and dropping
One-click android system creation/clone / deleting, and you can run multiple Android instances simultaneously
Using MEmu, you can:
Have fun to play Android games on PC
Chat more conveniently by using the keyboard in Whatsapp, Wechat, etc.
Watch live show and TV channels
Ten seconds to start
Directly open several Android Emulator windows
Other
In MEmu 6.0, we upgrade the MEMU engine for way better performance, especially in OpenGL graphic mode. In addition, you would love to use Chrome-like Tabs to switch or close apps easily. That's a big improvement in user experience.
In MEmu 6.0, you can drag and drop the XAPK file directly into MEMU to install. XAPK is an extended APK file including big obb data. That is to say, you don't need to pull additional data anymore after the install app. By the way, you can download most of XAPK files from 3rd party websites like apkpure.com.
In MEmu 6.0, you can import/restore VM in either OVA or MEMU format image. What's more, you can also batch import/restore them. OVA image is used in export/backup, while MEMU image is standard format saved in D:\Program Files\Microvirt\MEmu\MemuHyperv VMs.
In MEmu 6.0, we support a new powerful command MEMUC. With this command, you can easily manipulate VMs within the command line only. For instance, create VM, reboot VM, install apk, run app, check VM status and etc. Check How to use MEMUC for more details.
System Requirements for MEmu Android Emulator
System Requirements:
x86/x86_64 Processor (Intel or AMD CPU)
WinXP SP3 / Win7 / Win8 / Win8.1 / Win10
Windows DirectX 11 / Graphics driver with OpenGL 2.0
Hardware Virtualization Technology (Intel VT-x/AMD-V) shall be enabled in BIOS
Minimum 2GB of system memory
Minimum 2GB of hard disk free space
Recommended Specification:
CPU: Intel i5-8400
RAM: 16GB
Graphic: Nvidia GeForce GTX 1050
OS: Windows 10
Latest Versions of MEmu Android Emulator
| Version | Released Date |
| --- | --- |
| MEmu 7.1.1 | 09 Jan 2020 |
| MEmu 6.0.1 | 28 Nov 2018 |
| MEmu 5.6.2.1 | 16 Oct 2018 |
| MEmu 5.6.1.1 | 14 Sep 2018 |
| MEmu 5.5.8.0 | 01 Sep 2018 |
| MEmu 3.7.0 | 24 Jan 2018 |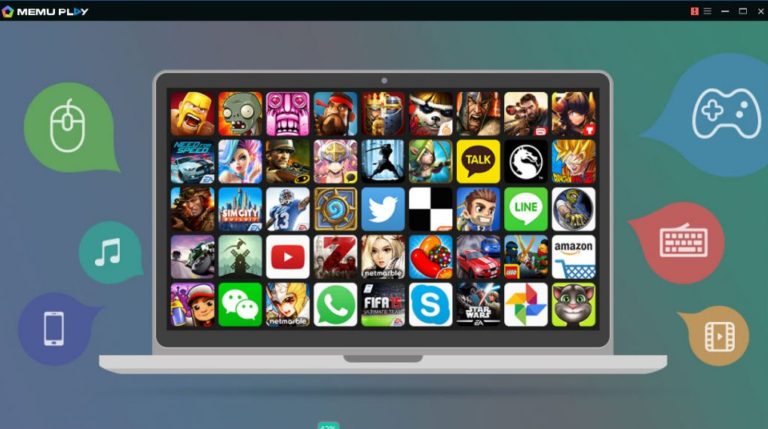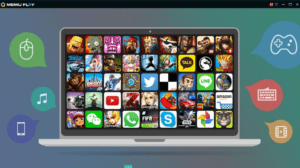 Memu simulates previous versions of the Android operating system (Lollipop and KitKat, with more on the way). It does this on other desktop operating systems, meaning you can run apps and games that are exclusive to Android on other devices. You can also tinker with the Android environment itself, get a feel for how it works, or test things as a developer.
How to Download MEmu Android Emulator
MEmu App Player aims to provide you with the best experience to play Android games and use apps on Windows. Key components of MEmu have been updated in MEmu 7.0 and the general performance has been improved by 30%, which translated in much higher frame rates, better quality graphics, and overall improved experience.
This file will be downloaded from an external source.
In order to keep our Catalog safe, Softonic regularly scans all external download sources. We also count on you to let us know should you detect any irregularities. Please report here any issues you may encounter and help us keep our catalog clean and safe.
Installation of MEmu Android Emulator
Download the offline installer using the link above. When it finishes you should see Memu-Setup.exe wherever you saved it to.
Open the executable and MEmu will be ready for installation. Under Custom settings, you can choose the directory to install it to and choose the language setup. Click on Install.
MEmu will begin installing, this takes a little time. When it finishes, click on the Launch button.
After some loading time, it'll be ready to use. From here you can sign into the Google Play Store your Google account and start browsing Android apps.
How to launch Android KitKat in Memu?
Since Memu has released Memu Android 4.4 RC1, you have more choices of Android 4.2, 4.4 and 5.1, your favorite app/game most likely works well at least with one of these three. So what you need is to install Memu which we already did. Click here to download the Memu-Kitkat-rc1.
Step 1. Close Memu if that is open.
Step 2. Open Memu KitKat rc1, and install it. it will unzip the files, after unzipping it will install it.
Now You can see while Creating a new Emulator I have Emulator 4.4 which means Android KitKat 4.4.
Read More: KoPlayer Emulator Android Player System Requirements & Featuers
MEmu Android Emulator Setup
Test and use various apps for Android on a Windows computer. Android is by far the most generally utilized OS for cell phones. In spite of the fact that it has been confronting rough rivalry from iOS and the moderately new Windows portable form, its high level of availability, joined with its energy might just convert into a long rule over telephones and tablets.
MEmu tries to convey these highlights to PCs running Windows, by precisely endeavoring to copy Android. Clients will discover all the center highlights that have recognized the adulated OS from its rivals. From the quick route given by the lower alternatives bar to the instinctive side-boards and snappy perusing capacities, everything great about Android is currently accessible for work area PCs.
MEmu Android Emulator FAQ
Is MEmu a good emulator?
MEmu is a fairly new Android emulator for PC out on the market created by Microvirt. Its primary audience is geared towards the Android gaming community with the advantage of playing popular mobile games on PC. MEmu even claims to be better than Bluestacks, which as of Bluestacks 3, is not terribly difficult to do.
What is the MEmu emulator?
MEmu is an Android emulator that specializes in video games, thanks to which you can enjoy any of the many exclusive titles you can find for mobile phones and tablets, directly on your computer. You don't need to adjust complicated settings and configure the controls, just install it and start playing.
Read More: MEmu Emulator Android Player System Requirements & Features
Is MEmu better than bluestacks?
Bluestack's performance was superior to Memu while playing PubG. The speed of bluestack is a little faster than memu but not as fast as giving 24$ to bluestacks.
Does MEmu have a virus?
The test for this file was completed on Sep 11, 2019. We used 27 different antivirus applications. The antivirus programs we used to test this file indicated that it is free of malware, spyware, trojans, worms, or other types of viruses.