KoPlayer Emulator Android Player System Requirements & Features
KoPlayer Android Emulator is an Android emulator that lets you run WhatsApp and other Android applications and games on PC. It's a powerful alternative to Bluestacks and Nox Player. Smart Android emulator that runs most apps and games on PC. Easy to use.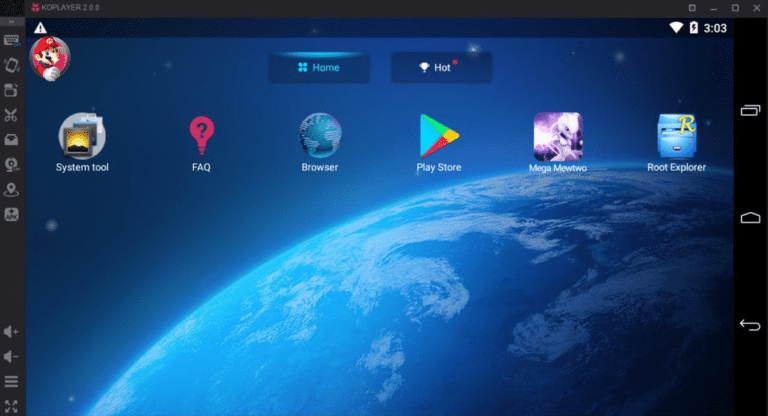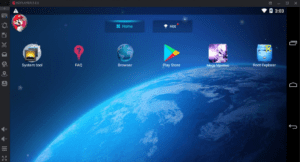 In comparison to traditional Android emulators, KOPlayer uses cutting edge kernel technology on x86 architecture, which brings with it superb advantages in performance, stability, and compatibility. With this increase in performance, KOPlayer allows you to make use of a big screen, smooth operation, and "unlimited" storage options available by using a PC.
The great thing about emulators is that you are able to fully enjoy the experience of Android, without having to own an Android device. With support for the Google Play store, your VM is compatible with all available apps; you can download, install, and play any app on Google Play store in KOPlayer. If you want to, you can also manually install apps, as KOPlayer supports .apk files via drag and drop as well.
KoPlayer is a popular Android emulator, which lets you run a wide range of Android apps or games on your laptop or desktop. Apart from running Android software, the program comes with several interesting features to compete with Bluestacks and other popular emulators. A great tool for content creators and gamers, KoPlayer for PC allows you to map swipe and tap controls with mouse and keyboard commands. While the mapping feels unfamiliar in the first few uses, it doesn't take much time to get used to the interface. Additionally, KoPlayer provides you with multiple settings to customize the experience.
Read More: PrimeOS Android Emulator System Requirements & Featuers
Features of KoPlayer Android Emulator
One of the most promising features of KoPlayer's latest version is that you don't need to configure anything. Once the installation process is complete, you can launch the program and start using it from the get-go. With KoPlayer free download, you can instantly start downloading apps, playing video games, browsing the internet, and more.
It goes without saying that KoPlayer makes it easier to install apps. Since the popular Android emulator comes with support for Google Play Store, you can easily download and install apps on the PC. Moreover, you can download even more apps, and drag-and-drop APK files to the emulator to install them on your laptop or desktop.
While you don't need to configure anything on KoPlayer in the beginning, the program does come with plenty of configuration options. As such, you can customize usage as per your interests and preferences. KoPlayer has been specially designed to play games on a large screen. Thus, it allows you to intuitively and easily configure controls.
Within seconds, you can configure your laptop's mouse, keyboard, gamepad, and other devices. Once you're done, you can start playing Angry Birds, Clash of Clans, and more. While using KoPlayer, you can play Android games from multiple categories, including RPGs, adventure games, action games, and more.
This app is very simple to use and function; with its interactive user interface it is bound to be indulging.
KoPlayer emulator also offers the ability to get all the apps on the big screen and hence easy application and more fun.
This is an app that can be enjoyed for free.
KoPlayer for PC also offers the option of video recording.
This comes for a very easy and quick download without any hassles.
KoPlayer System Requirements
Software Requirements for KoPlayer
Net Framework
Direct X
Microsoft Visual C++ Redistributable Package's (2008,2010,2013)
32bit/64bit Operating System
Hardware Requirements for KoPlayer
Minimum requirements:
Dual-Core AMD or Intel CPU
2Gb of RAM; Andy uses less than 1Gb while running apps
At least 10Gb of free disk space
GPU with OpenGL 2.1 support
Windows 7 SP1 / Windows 8.1 / Windows 10 / Ubuntu 14.04+ / OSX 10.8+
Recommended requirements:
Quad-core AMD or Intel CPU with AMDv/VT-x
4 Gb of RAM
50 Gb of free disk space
GPU with OpenGL 4
Windows 8.1+ 64-bit / Latest Ubuntu 64-bit / OSX 10.9+
Latest Versions
| Versions | Released Date |
| --- | --- |
| KOPLAYER 2.0.0 | 27 Nov 2018 |
| KOPLAYER 1.4.1056 | 27 Jun 2018 |
| KOPLAYER 1.4.1055 | 14 Nov 2017 |
| KOPLAYER 1.4.1049 | 10 Oct 2016 |
| KOPLAYER 1.3.1046 | 12 Jul 2016 |
| KOPLAYER 1.3.1040 | 24 May 2016 |
How to Download KoPlayer Emulator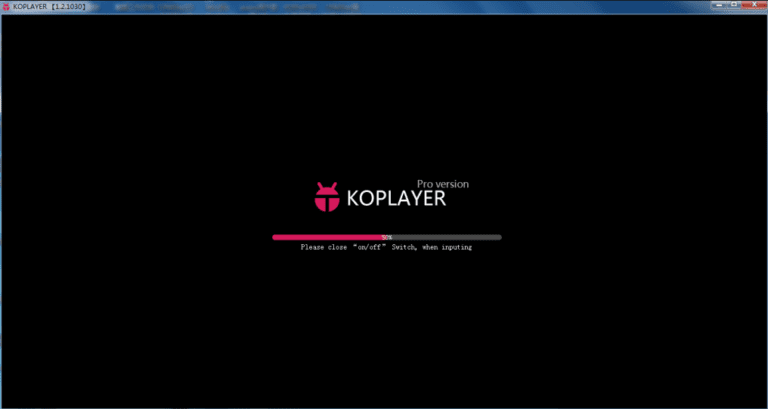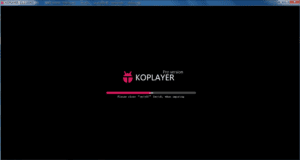 Are you not satisfied with the small screen of your mobile phone? Do you struggle to run some games on your phone?
If yes, obviously you will consider Koplayer as the best solution for these issues, that not only give better performance, stability, and compatibility but also gives you an opportunity to have more fun which we think cannot be possible with your phone.
The very first step is to download the Koplayer android emulator by clicking the download button given below.
Once you download it on your Windows PC, you require clicking on its .exe file; it will start the installation process of this emulator.
After making a click on the .exe file, it will ask you to accept the End User License Agreement. Simply agree to this agreement and click on the Next button.
A window will appear, you will be asked to choose an installation location, like where you want your Koplayer to be saved. Just click on the Browse button and choose the desired location to install this emulator.
Now, click on the Next button to start the installation and you require waiting for the installation to complete.
Once it is completed, you will reach the final window 'Completing the Koplayer Setup Wizard', here you need to click 'Finish' which will run the Koplayer on your PC.
Well done, the installation of this emulator is complete and now you can play your favorite games on your PC.
Step by Step Installation
To avoid issues and security flaws, you need to make sure Windows is up to date. To do so, run Windows Update, Check for Updates, then check all available updates. You may need to do this more than once after reboots.
You could also install all optional Windows updates.
To fully take advantage of Koplayer's gaming potential, we recommend you install the latest updates for your graphics drivers.
To avoid issues with Virtualbox, you might consider updating your network drivers. All NICs need to be up to date, check the NIC's manufacturer's website instead of the OEM. In some cases updating audio drivers could be required, if they're too old.
Run and install, it's that simple!
Double-click the installer that you downloaded then press Install.
Andy will install in the background then start itself after it is done.
To remove the KOPlayer .apk file from your PC, follow these simple steps:
Click to open the Start menu on your PC
Go to your Control Panel and click on Programs and Features
Choose the Add or Remove Programs option
A list of installed programs will appear; find KOPlayer and click it
Click Uninstall and follow the on-screen instructions
Wait; KOPlayer will be uninstalled completely from your PC
An alternative method is to:
Find the KOPlayer.apk folder on your PC
Open it and double-click on a program called uninst000.exe
Follow the on-screen instructions to remove KO Player from your computer.
KoPlayer Emulator Setup
This file will be downloaded from an external source.
In order to keep our Catalog safe, Softonic regularly scans all external download sources. We also count on you to let us know should you detect any irregularities. Please report here any issues you may encounter and help us keep our catalog clean and safe.
Downloading KoPlayer is a great option for anyone who wants amazing access to their mobile apps on their computers. The download will take up a certain amount of storage space on your computer, but it is not a large download, so you do not have to worry that it is going to take up too much space on your PC. Instead, you will be able to easily and quickly download this particular program in order to begin using it right away.
Read More: Droid4x Emulator System Requirements for Windows & Mac
KoPlayer FAQ's
Does Koplayer have a virus?
The antivirus programs we used to test this file indicated that it is free of malware, spyware, trojans, worms or other types of viruses.
What is the Koplayer app?
KoPlayer is an Android emulator; it allows you to run Android games or apps on your desktop PC.
What is Koplayer?
KOPLAYER is an Android Emulator that allows you to play Android games and APPs on a windows PC. It has huge advantages in performance, stability, compatibility, etc.