Bliss OS Android Emulator is another effort to bring Android experience (and is based on Android too) to the computing market covering all spectrums from smart-phones to computers. That means you can expect a smooth experience even if you switch from your smart-phone to your laptop or your desktop computer.
Android is the most popular operating system out there on the market. But the issue arises when developers and hobbyists want to get that experience on their beloved notebook/laptop/desktop computer. They are usually incompatible and even if it works, it attracts challenges because Android is designed for touch interfaces.
Bliss OS Emulator is divided in a few variants, including traditional builds of Bliss ROM for portable devices, GSI/Treble builds optimized for modern treble compatible devices (Android Pie+), and highly optimized X86 OS that can run on modern MBR/UEFI kind of bootloaders that become highly available since 2015/2016.
This means, if you have a Windows or Linux based PC or tablet that was recently made and supports these new bootloader platforms, your hardware can become home of the most advanced conversion of Android 10, the eye-catching and incredibly flexible Bliss OS.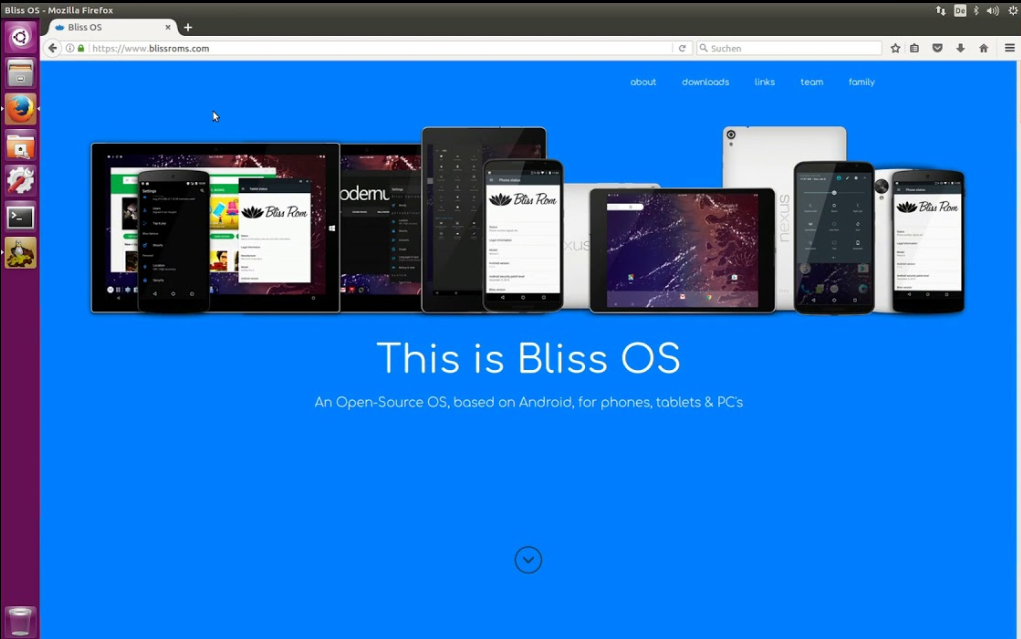 To be able to emulate Android on a PC, there are loads of solutions such as BlueStacks or those that are all about virtualizing an ISO image from a disc. And this Bliss belongs to this latter group. It's basically a compilation of a fully operational Android version that can be run on a computer.
Bliss OS is basically an Android-based OS that can run on any Linux, Windows PC or Macs, and Chromebooks. Just in case your Android smartphone did not receive an Android 10 update this year, you can download and install Bliss OS 12 to find out how what's the latest version of Android like.
If case you are wondering whether your PC can run Bliss OS or not, just know that Bliss OS can run on any device that already runs Windows, Linux, or Chrome OS. Visually, the Bliss OS 12 features a desktop-style launcher (based on AOSP Launcher 3) with a taskbar. It can run apps in windows, touchscreen, and non-touch devices, and also uses a start menu-type app drawer, dubbed the Bliss button.
The OS supports many devices, places a focus on the design like customization and theme, is battery friendly, has additional security features, tweaks on speed, and more.
Features of Bliss OS
| FEATURES | DESCRIPTION |
| --- | --- |
| Focus on design | We include many options for customization and theming throughout the OS. |
| Customized settings | We offer many custom options for big screens and small screens alike that allow you to set up your device for various different tasks. |
| Performance | We built the OS with a focus on speed and stability with tweaks to assist in the most demanding applications. |
| Battery-friendly | Extra options are provided to help tune battery consumption to the best levels. |
| Added Security | Additional security options and features are found throughout the OS. And AOSP security updates are merged regularly. |
| Compatibility | We bring Bliss to every device we own. And our PC builds include extras for ARM/ARM64 app compatibility. |
Android Emulators can emulate Android on your Windows PC, Bliss OS needs to be installed as a separate OS, you could use a Virtual Box or you can create a bootable USB drive and install the Bliss OS ROM on the external storage, Bliss OS is open source & doesn't encompass ads or any Android emulator clutter, It supports Beta version running on Android 9 Pie and it has Substratum Theme engine support.
System Requirements for Bliss OS
You should know how to burn iso images to a blank DVD or portable USB drive, partition your hard disk, and change boot device order when your computer starts up. In case this is your first time installing an Android-based operating system on your computer, there's another challenge after installation i.e. when you update the grub boot-loader your Linux distro won't register Android on the list. We will discuss them further down on Boot issues for Linux geeks.
The Type of Bliss OS for Two Different Devices
For Phones and Tablets
For PCs and laptops
Right now we're interested in Bliss OS for PCs and laptops, so click the System downloads link and select a stable folder, then select the appropriate iso file by choosing the most recent version and the download will start.
After the download completes, burn the image file to a medium of your choice (blank disc or portable USB drive).
Latest Versions of Bliss OS
| Versions | Released Date |
| --- | --- |
| bliss 20171212 | January 08, 2018 – Latest Version |
| bliss 20141119 | December 09, 2014 |
bliss lets you organize your music folders and files by defining a file organization pattern. The program will synchronize all your tags with your file names automatically. You have the possibility to select various tags to include in your file organization patterns. The program will apply the changes automatically, allowing you to easily handle and organize large music collections. Moreover, bliss lets you better track the genres in your music library.
How to Download Bliss OS?
Head over to the website and click downloads link on the top. The page will scroll down where you can choose the type of Bliss OS for two different devices:
Right now we're interested in Bliss OS for PCs and laptops, so click the System downloads link and select a stable folder, then select the appropriate iso file by choosing the most recent version and the download will start.
Scroll to the section which says Bliss OS 12 Testing.
Here type the secret code "stayblissful" in the chat interface which says 'write something'.
Run Android 10 On Any Linux Or Windows 10 PC?
Please note that BlissOS 12 is currently in a testing phase, so it's quite possible that it might have quite a few bugs. Hence I'd recommend enthusiasts to not use this OS as your daily driver. Nevertheless, here are the steps needed to download and install the alpha build of Bliss OS 12:
How to Install Bliss OS?
The developers of Bliss OS 12 recommend installing this alpha build on a pre-existing NTFS partition or Windows partition. They also suggest users should avoid formatting from their USB installer.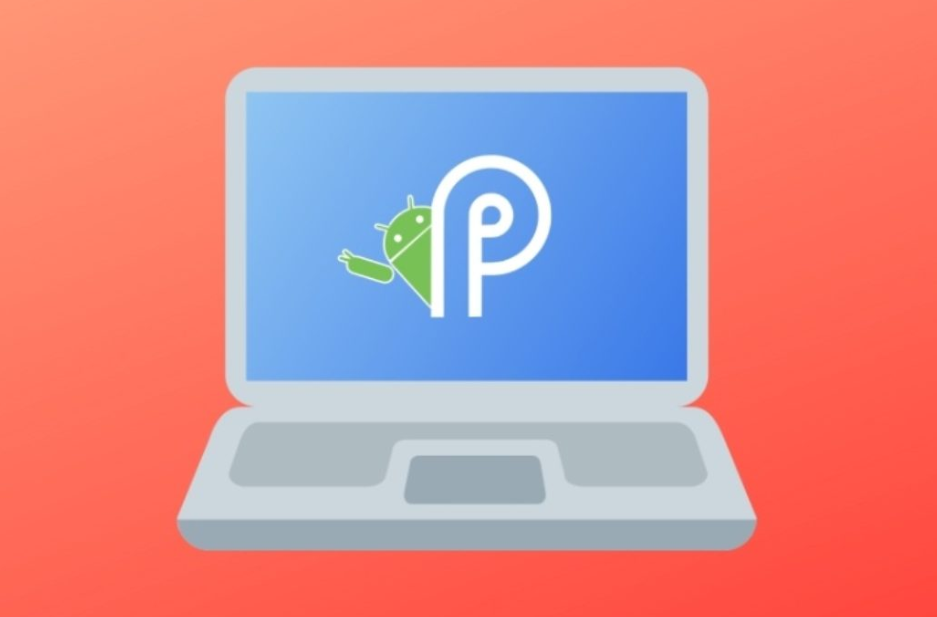 In case you are trying to install Android 10 just to play Android games or use Android apps on your PC, I'd suggest using Android emulators as they are both easier to install and use.
Dual-boot installation for Windows computers with UEFI support
Download Bliss OS ISO image.
Install 7-Zip in your Windows PC.
Right-click on the downloaded ISO file, select 7-Zip, and then Open Archive.
Extract Androidx86-Installv26.0003.exe from the ISO file to Windows desktop. Double-click on this extracted file to launch the installer.
In the installer, select the ISO file (the one you downloaded in step 1), select target drive (C:), select storage capacity (8GB) and click on the Install button.
A few seconds later, the installation will be finished. Now you can reboot Windows and select Bliss OS from the boot menu.
Installation on the entire hard drive, all data will be erased.
Download Bliss OS ISO image.
Burn the ISO to a blank DVD using ImgBurn or create a bootable USB drive using Rufus. Boot into
your computer using the bootable DVD/USB drive.
Select Advanced options from the menu, followed by Auto installation.
Select Yes when asked to proceed with erasing all data on the hard drive. Wait for a few seconds and it is all done. Now you can select to Run Bliss-OS from the options displayed on your screen.
Pretty soon you will see Bliss logo and then you have to pick options for the launcher app – Quickstep for the mobile devices such as your tablet and Taskbar for your desktop computers. With the Taskbar launcher, you get a Windows taskbar style experience.
Bliss Android Emulator Set-up
To get Bliss OS running, you'll have to resort to a USB drive to install the image or use a virtualization program of the likes of VirtualBox. It will boot a fully operational version of Android (in this case, Android Pie 9.0) from where you can install the APKs that you can download from Malavida, for instance.
This project is still under development and, therefore, can be somewhat unstable at certain moments. Neither does it incorporate Google Play or any of the company's other apps, therefore, you'll have to install them manually if you need them. However, this version of Android is rooted by default.
FAQ's
Q: Can I play PUBG on Bliss OS?
A: On top of our traditional device builds of Bliss ROM, our GSI/Treble builds will work on most treble compatible devices (Android Pie+) and our x86 variant (Bliss OS) is made to work with the Linux kernel and supports booting with MBR/UEFI type bootloaders.
Q: What is bliss OS?
A: Bliss OS is an Android-based operating system. The latest version of Bliss OS uses Android 9.0 Pie codebase. It is designed to work with both the mobile systems as well as with desktop or laptop computers. Method 1: Dual-boot installation for Windows computers with UEFI support, no data is erased.
Q: How do I shut down Bliss OS?
A: Instead, bliss loads an icon into the (Windows) system tray at the bottom right of the screen or (OS X) the menu bar at the top right. By right-clicking on these icons you should see a 'Quit' option. bliss stops when you press this 'Quit' button.
Conclusion
Bliss OS is great for hobbyists and curious users who wish to get hands-on with the new Android operating system before buying an actual device. Personally, I've had a hard time getting used to the new (Android Nougat) notification panel. Apart from that, it's fun and just blissful having the Android experience on my notebook computer. However, be sure to expect a bumpy ride if you ever consider Bliss OS to be your primary operating system.